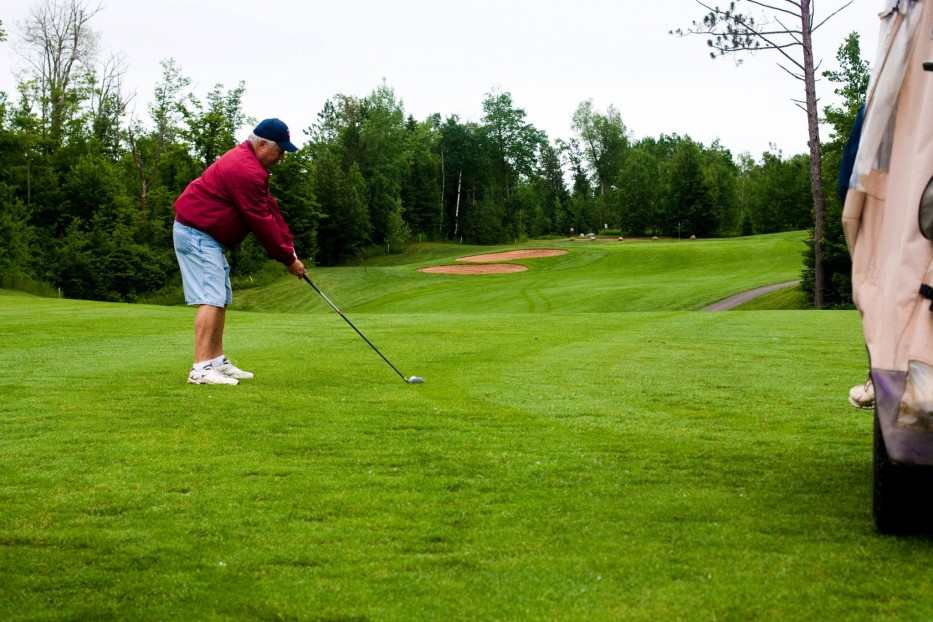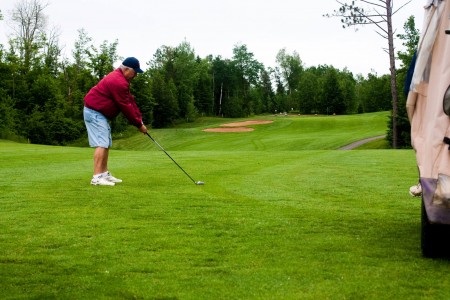 Want to improve your game or work on your swing? Gordy Skaar and Sue Barle are available for private or group lessons. Call the golf shop at 1-888-307-3245 or 218-245-2217 for information or to book your lesson.
Junior Clinic Starting Tuesday June 14th from 11 to 12 Kids 8 and up. No cost just come and get better.
Golf Tip of the Week
How to Stop Swinging Over the Top
Correct sliced drives and pulled irons with one simple move.
By STEVE BOSDOSH
GOLF Magazine Top 100 Teacher
Published: December 1, 2007
This story is for you if...
You slice your drives
You pull your short irons
You don't have a clear swing key during your backswing
WHY YOU SLICE YOUR DRIVES AND PULL SHORT IRONS
You have an over-the-top swing. When you look at the ball, your club is moving from the upper right corner of your vision to your lower left. The only reason your short-iron shots go left and your drives go right is that you're able to square the clubface with the shorter club.
HOW TO FIX IT
Set up to a ball and imagine a friend behind you grabbing your right pocket. When you're ready to swing, feel your "friend" yank your right hip away from the ball and behind you. Although it's not really happening, this kind of hip action puts you in a position that makes it difficult to swing over the top. As you start down, feel a tug again, but this time on your left hip. This will help you approach the ball from the inside ÷ from the lower right corner of your vision ÷ and hit a draw.